ANALYSIS OF EARLY MOTIVATION DIFFERENCES WITH A MOTIVATION AFTER THROUGH THE PROCESS OF STUDENTS CHOOSING NURSING AS A PROFESSION
Keywords:
Motivation, Nurse, Proffesionalism
Abstract
Background: Motivation is defined as the reason underlying an act committed by an individual. Someone said to have high motivation means that the person has a strong foundation to achieve what he wants by doing the job. Objective. This study aims to find out the differences in students' motivation when they first choose nursing as a profession and after going through the nursing education process in Makassar City. Method: This study is a study that uses retrospective longitudinal studies. This research was conducted in Makassar City in November 2017. The population in this study were students who were registered in the nursing department in Makassar City. Samples were taken as many as 52 students majoring in final semester nursing. Sampling using stratified techniques. Data collection using a questionnaire. Data were analyzed through McNemar Test. Results: of indicating motivation p = 0,000, which meant that there were significant differences in motivation after students followed the process of motivational nursing education. Conclusion: Student motivation when they choose to nurse as a profession changes positively after undergoing a process in nursing education. It is expected that every private and state educational institution, both private and state, can maintain this motivation so that it always increases by entering the education stage, psycho text tests, in-depth interviews, and measuring student motivation while the institutional process can involve students in nursing seminars.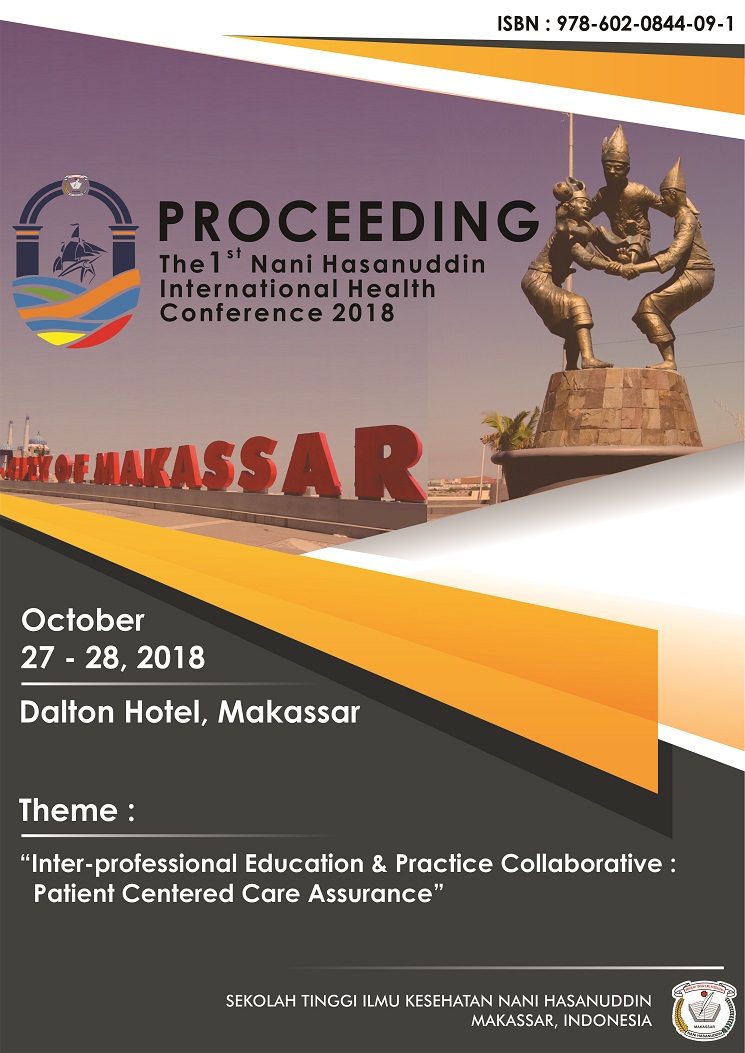 Downloads