FACTORS ASSOCIATED WITH PULMONARY TB TREATMENT FAILURE IN PALLANGGA PRIMARY HEALTH CENTER, GOWA DISTRICT, SOUTH SULAWESI
Keywords:
Pulmonary TB treatment failure
Abstract
Background: The main cause of the increasing burden of Tuberculosis (TB) problem is TB program failure, in this case inadequate TB care organizations (less accessible to the public, non-standard screening of a case/ diagnosis, drug supply is not guaranteed, lack of monitoring, recording and reporting standards). These situations will eventually lead to the occurrence of epidemic TB and difficult to handle. Objective: To determine factors associated with pulmonary TB treatment failure in Pallangga Primary Health Center (PHC), Gowa District, with a population of 55 people. Method: Descriptive study with total sampling using Chi-square (α = 0.05). Result: Statistical result reveals relationship between pulmonary TB treatment failure with medication adherence (ρ = 0.046), family support (ρ = 0.024), body mass index (ρ = 0.073), neighborhood relationship (ρ = 0.030), taking medication supervisor (ρ = 0.053). Conclusion: There is relationship between pulmonary TB treatment failure with medication adherenceion, family support, and neighborhood relationship in Pallangga PHC, Gowa District. Explanation is essential so that patients do not feel alone, feel cared for, abiding in the treatment and supported in the surrounding environment.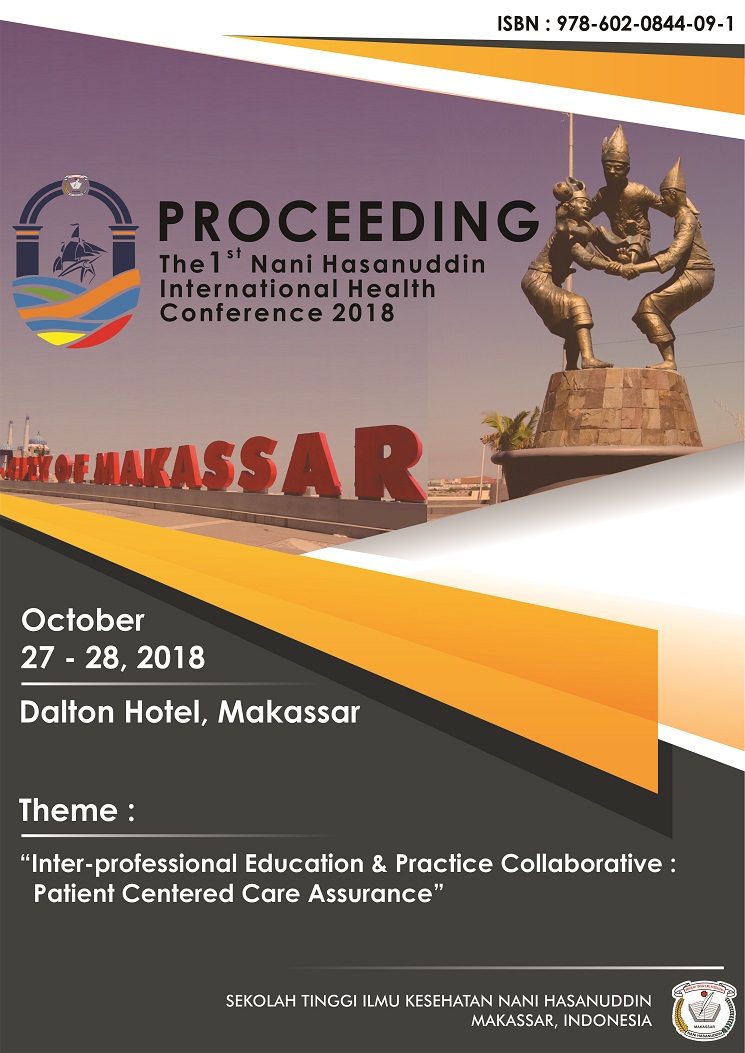 Downloads