ANALYSIS OF NEONATE BATHING BY SOAKING ALONE TO DECREASE THE TEMPERATURE OF INFANTS IN THE PUERPERAL ROOM OF THE POLEWALI MANDAR DISTRICT HOSPITAL IN WEST SULAWESI
Keywords:
soaking bath, decreasing baby temperature
Abstract
Background: According to IDHS (2010) the infant mortality rate in Indonesia amounted to 26 per 1000 KH, the country of Malaysia 5.2 per 1000 KH, the country of the Philippines 1.2 per 1000 KH. The neonatal mortality rate due to hypothermia in the world in 2000 was around 420,000 from 3,980,000. Whereas in Indonesia according to RISKESDAS in 2007 the neonatal mortality rate due to hypothermia was around 6.3%. Objective: The technical community bathing the baby can be by the bathing soak and there is also a bath or the heap. Both have different techniques. There is a habit in the community if the baby is sick, the baby is bathed with wipes or was heap because it is considered to prevent excessive heat loss. The general objective of this study was to determine the decrease in the temperature of the baby by taking a bath soak only. Method: used is the quasi-experiment with one group design pre and post-test design. The research subjects were 30 neonates. Results: of the ttest in the soak bath found that there was a significant decrease. The result of decreasing the baby's temperature on the way to bathe the neonate by just washing the was heap is 0.4. Conclusion: that the decrease in the baby's temperature in the bath method is more effective.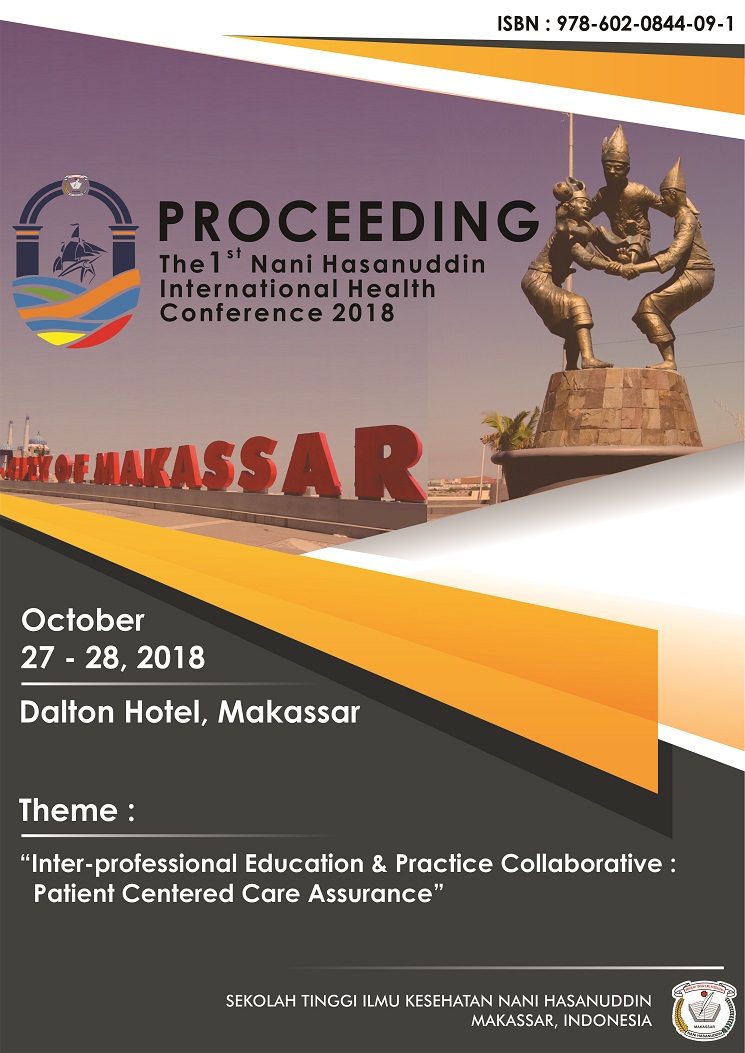 Downloads