FACTORS THAT INFLUENCE MATERNAL PERCEPTION ABOUT EXCLUSIVE BREASTFEEDING AT THE PAMPANG PUBLIC HEALTH CENTER IN MAKASSAR CITY
Keywords:
Perception of maternal influence, exclusive breastfeeding
Abstract
Background: Exclusive breastfeeding is the most effective intervention to prevent child mortality, but according to the Demographic Health Survey exclusive breastfeeding rates have declined over the past decade. Today, only one-third of Indonesia's population exclusively breastfeed their children in the first six months. Objective: The objective of this research is to identify ages, educational level, knowledge, and environment that affects maternal' perception about breastfeeding exclusively. Method: It is descriptive with crosssectional approach; the population of research was all breastfeeding mother who visiting the public health center as many 107 respondents as collected from the clients by using questionnaire. The sampling uses accidental sampling. The data were analyzed by using the chi-square test with a significance level of α < 0,05. Results showed that there was an effect of maternal perception on exclusive breastfeeding with p = 0,02, there is an influence of education about exclusive breastfeeding with p = 0,02, there is an influence of knowledge about exclusive breastfeeding with p = 0,00 and there is an influence of environment about exclusive breastfeeding with p = 0.03. Conclusion: based on the results of the above study it can be concluded that all the variables studied have an influence on the mother's perception of exclusive breastfeeding, but the most significant effect is mother's knowledge. Expected to health workers to increase maternal knowledge about exclusive breastfeeding through counseling so that mothers can apply exclusive breastfeeding.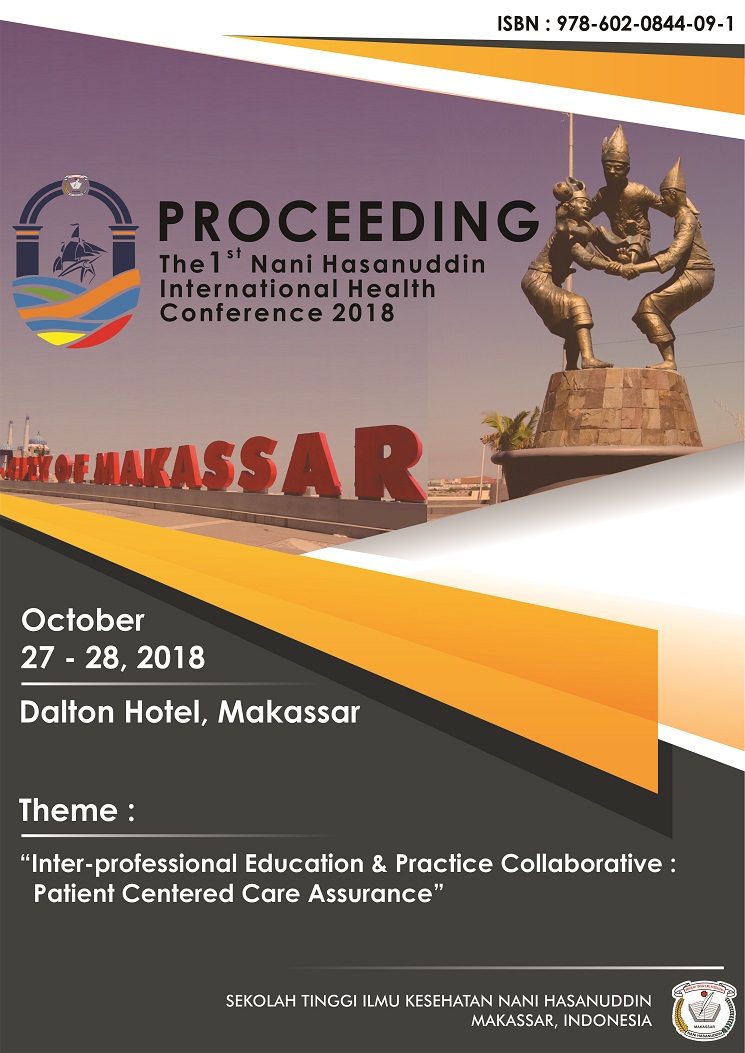 Downloads