THE EFFECT OF WOMEN'S PREMENOPAUSE EDUCATION ABOUT MENOPAUSE PERIOD IN PAKATTO CADDI DUSUN PAKATTO VILLAGE
Keywords:
Education, Menopausal Women
Abstract
Background: According to the World Health Organization, the World Health Organization (WHO) premenopausal syndrome and menopause are experienced by many women throughout the world. About 70-80% of European women.60% in America.57% in Malaysia.18% in China and 10% in Japan and Indonesia. The most reported symptoms were 40% feeling hot plush, 38% having difficulty falling asleep, 37% experiencing fatigue at work, 35% often forgetting, 33% irritability, 26% having pain in the joints and feeling excessive headaches (Haeriah et al, 2015). In Indonesia, according to data from the Central Statistics Agency (BPS) with population projections in 2008. Objective: The purpose of this study is to find out the effect of the education of premenopausal women on menopause at Pakatto Caddi Village, Pakatto Village. Method: The method used is descriptive with cross-sectional design. Subjects were 60 premenopausal women. Result: After the Chi-square statistical test was obtained the significance value ρ = 0.018 <ɑ 0.05. So Ha is accepted and H0 is rejected, which means there is an influence of education and knowledge of premenopausal women about menopause at Pakatto Caddi Village, Pakatto Village. Conclusion: Education about the menopause has a huge effect on premenopausal women. The need for health education about menopause for premenopausal women in order to be able to prepare themselves for menopause.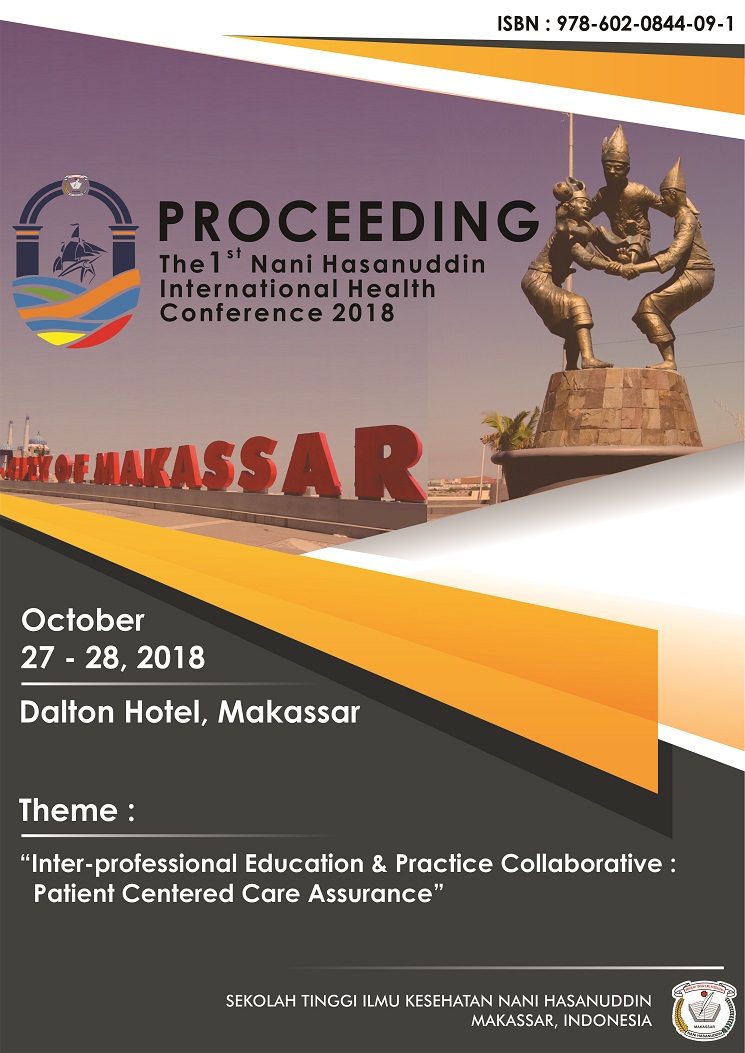 Downloads