THE RELATIONSHIP OF FAMILY SUPPORT WITH HOSPITALIZATION STRESS IN CHILDREN IN SALEWANGANG MAROS HOSPITAL
Keywords:
Relationship of family support, hospitalization stress
Abstract
Background: The family is the smallest unit of the community which consists of the head of the family and several people who are collected and live somewhere under one roof in a state of interdependence. Hospitality creates a series of traumatic and stressful events in uncertainty for children and their families. Family support can make children feel comfortable, confident, cared for and loved so they can deal with problems better. Objective: The purpose of this study was to determine the relationship of family support with the stress of hospitalization for children in SalewangangMaros Regional General Hospital.Method: This research uses Analytical Descriptive research design with Cross Sectional approach and was carried out on December 19 to January 14 at 2017. The sampling method used wasaccidental sampling and the number of samples used was 45 respondents. Results: Based on the results of statistical tests with chi-square obtained p value = 0.005 which means that the value of p <0.05 indicates that the higher the family support, the lower the incidence of stress hospitalization in children so that there is a significant relationship between family support and stress of hospitalization. Conclusion: Good family support for children who are hospitalized will have an impact on the child's stressful hospitalization. Nurses are expected to provide health education to parents the importance of providing support to children who are hospitalized.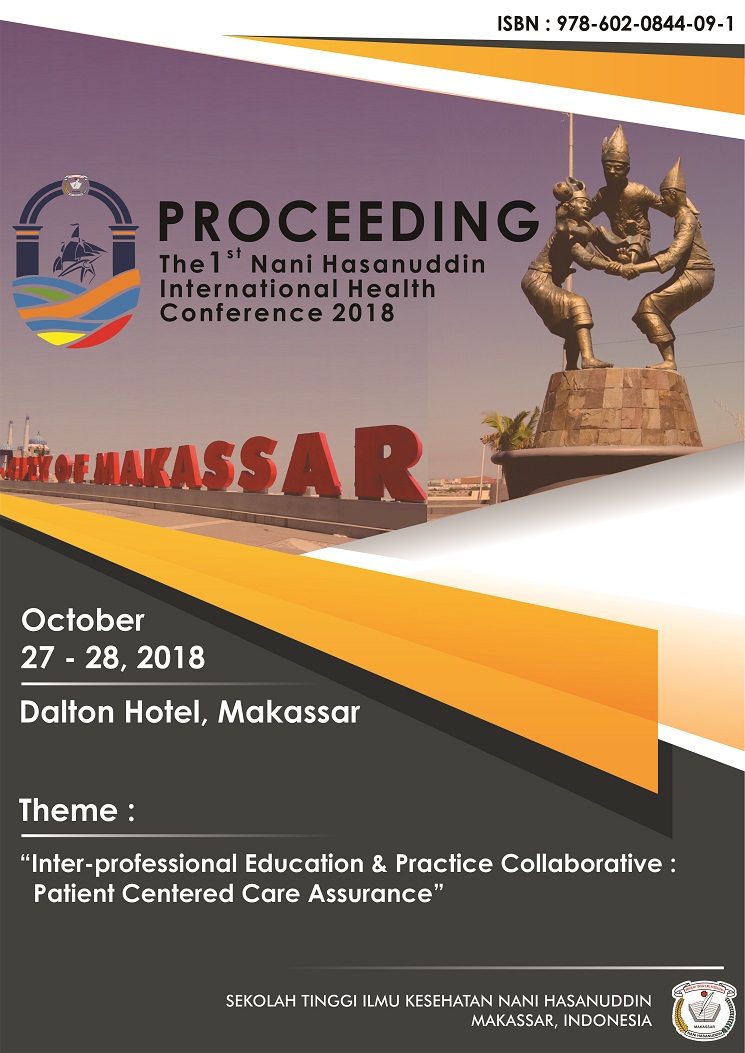 Downloads